Beatitudes
Beatitudes simply means "supreme blessedness". An underlying meaning of the beatitudes is the promise of salvation in the afterlife but also peace in the midst of our tribulations and trials on earth. Jesus Christ gave us the following eight beatitudes in the Sermon on the Mount:
"Blessed are the poor in spirit,
for theirs is the kingdom of heaven.
Blessed are they who mourn,
for they shall be comforted.
Blessed are the meek,
for they shall inherit the earth.
Blessed are they who hunger and thirst for righteousness,
for they shall be satisfied.
Blessed are the merciful,
for they shall obtain mercy.
Blessed are the pure of heart,
for they shall see God.
Blessed are the peacemakers,
for they shall be called children of God.
Blessed are they who are persecuted for the sake of righteousness,
for theirs is the kingdom of heaven."
Matthew 5:3-10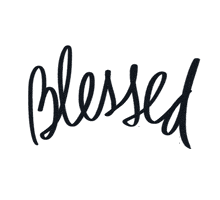 Bravery
Can be defined as the possession and display of courage. It is a spirit-led quality that enables you face danger or pain without showing fear. There is often a misconception that being brave means being fearless. This is wrong, being brave doesn't mean you ignore the adversity; it simply means you have the strength and willpower to overcome whatever fear you may have.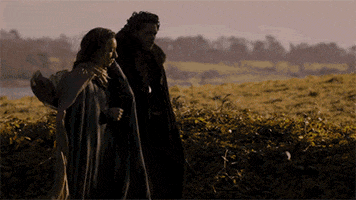 What does it mean to be brave?
We all love hearing tales of bravery, heroism and courage, even though we should aspire to be a part of the story .
Bravery battles against fear.
Being brave means you're able to disregard fear for a moment and just carry on.
According to the book "Divergent" by Veronica Roth, bravery can be described as the ultimate selfless action. Bravery is when you put yourself in danger to help or protect another. It is taking a risk to give something of yourself in order to make life easier for another.
Sometimes, bravery occur as a spur-of-the-moment emotion that leaves little time to think through about one's actions and consequences. Bravery takes away that hesitation. It is an intuitive action that just happens. Ultimately, bravery is an essential attribute which enable humans to work together and continue to grow and make a difference in the world.
"Bravery is a behavioural trait which allows us to overcome our inhibitions, our inner fears & gives us the strength to do what we feel is right, irrespective of any form of backlash. It is something which implants in us a sense of self-belief which can make us scale mountains & do things which we believed we never could."
Beauty
The quality of being pleasing, especially to look at, or someone or something that gives great pleasure, especially when you look at it- Google definition
A rather complicated definition is: "A combination of qualities, such as shape, colour, or form, which pleases the aesthetic senses, especially the sight."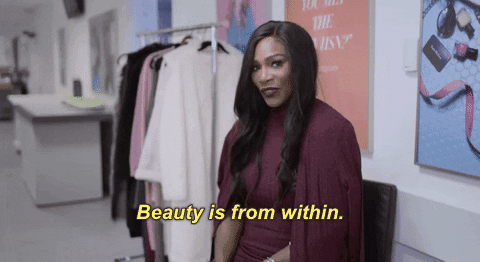 When we talk about beauty, we tend to look at the outward appearance, when we should focus on what's on the inside. To me, beauty is pure, loving and generous and friendly. For me to say someone is beautiful, it goes beyond their "perfect contoured face or toned body." It's more about the warmth that comes with being with that individual. My standard of beauty stems from how inspirational you are, and the qualities you represent.
There are countless businesses out there advertising their Holy-grail products that will make you more BEAUTIFUL and Youthful. Nay, I'll rather spend my money on beautifying myself on the inside. At the end of the day, that outer glow will eventually fade away; that youthful face or body will ultimately turn to dust!
Do not let your adorning be external—the braiding of hair and the putting on of gold jewelry, or the clothing you wear— but let your adorning be the hidden person of the heart with the imperishable beauty of a gentle and quiet spirit, which in God's sight is very precious- 1 peter 3: 3-4
Let your beauty be measured by your good character
#BBB